Hospital Maintenance Project
by Painting Experts
Hester Painting and Decorating recently had the pleasure of completing two projects at Advocate Illinois Masonic Medical Center. We are proud to have been chosen to provide our services for this important building, which provides essential medical care in Chicago's Uptown neighborhood.
Both projects were completed quickly and efficiently with minimal disruption to staff and patients.
Hospital Maintenance Services
Our team's first project was the containment of a single on-call bathtub with a negative air system. It was in poor condition, with rusty stains and chipped porcelain. We set up the containment according to the hospital's ILSM and ICRA mandates. We then prepped and painted the tub with Tile-Doc epoxy. Site engineers aided us by creating a wood panel with a cut-out duct hole to tie our exhaust ductwork and negative air system. After the process, the bathtub looked brand new with a smooth finish. We were proud of this accomplishment as it was a challenging project that we successfully completed within the mandated timeline.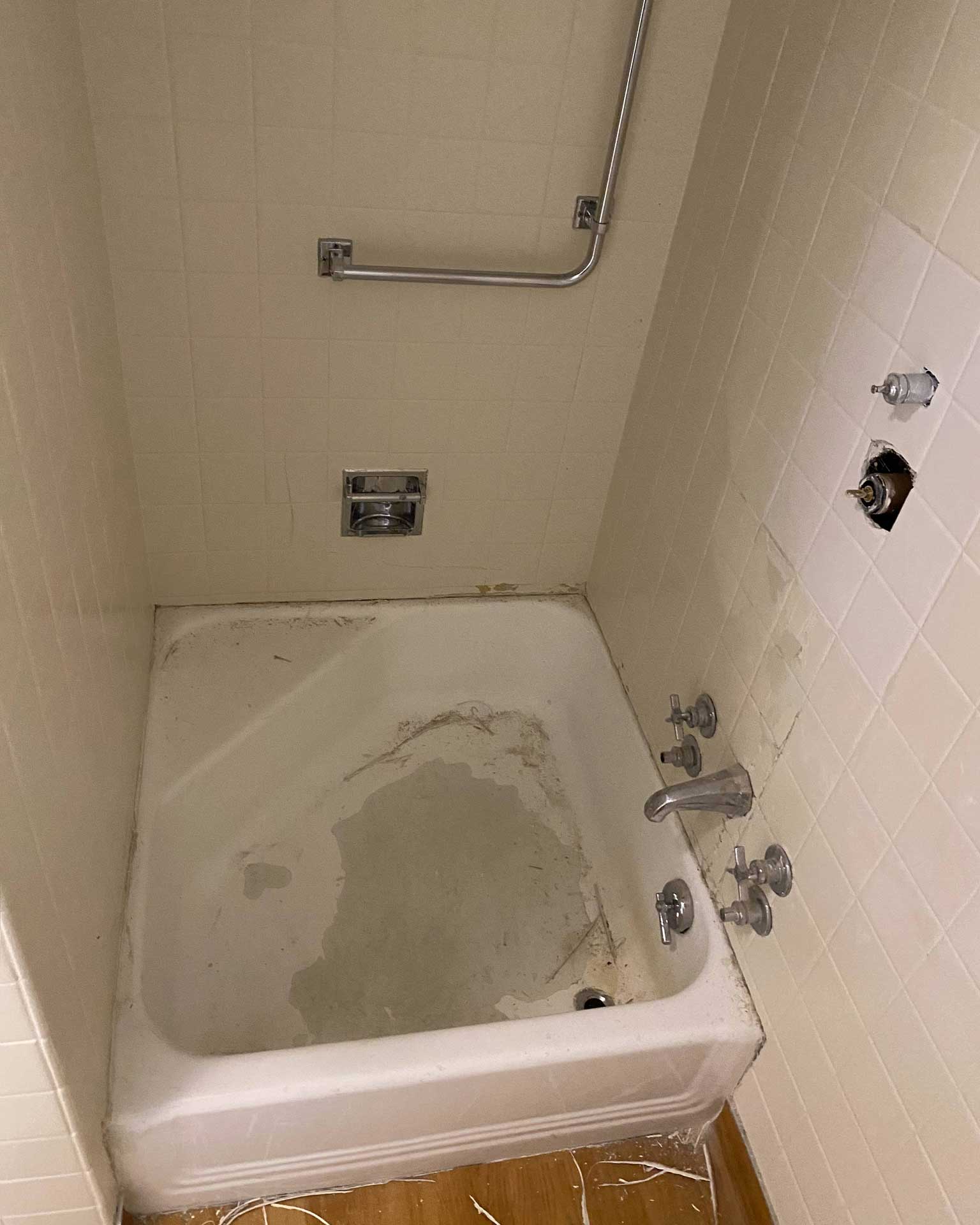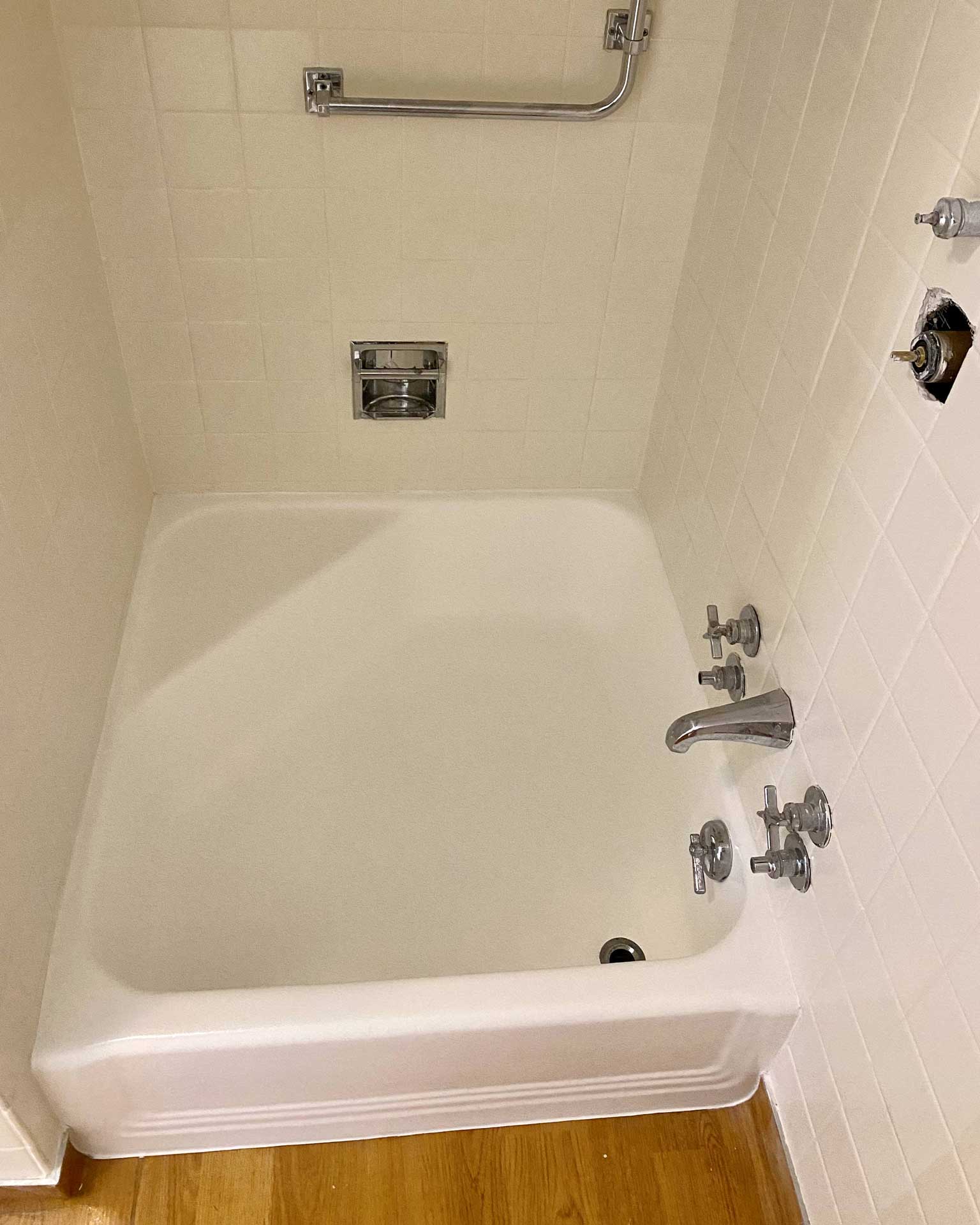 The second project was the containments for four shower basin tubs. This time, due to supply chain issues, we decided to use Rust-Oleum Tub-n-Tile epoxy rather than another system. The surface prep process was exactly the same as before: we started with a thorough cleaning using XIM's etching cream, followed by an additional "tooth" being created with extra fine sandpaper (e.g. 300 grit). Once the surface was adequately prepared, we applied the epoxy coatings to complete the project.
The end result was four separate negative air containments that were safe and secure for use in the shower basin tubs. With our careful preparation and application of Rust-Oleum Tub-n-Tile epoxy, we were able to ensure that the containments would last for years to come.
Once we had the surface prepared, our next step was to apply the coating. We used a thick paint roller to apply the coating in even coats to ensure complete coverage of all surfaces. After applying each coat, we waited for it to fully dry before adding another layer. We applied three layers of coating in total and allowed an adequate amount of time for each layer to reach full cure before adding more.
After the three layers of the coating were applied and cured, we tested the finished product with a water droplet test. We placed a few drops of water on different areas of the surface to make sure that it was waterproofed properly. We found that our efforts had paid off as the drops of water beaded up nicely on the surface!
In Need of Hospital Maintenance Services?
We are so proud of our finished product and the hard work we put into it. Our client was very pleased with how everything turned out and now has a beautiful, waterproof bathtub that will last for years to come.
We love taking on projects like these that really test our skills and give us an opportunity to see the final product! Just recently, we had the opportunity to paint yet another helipad for a hospital. Our team worked tirelessly to get the job done right, ensuring that the painting materials were of exceptional quality and that the safety measures were adhered to.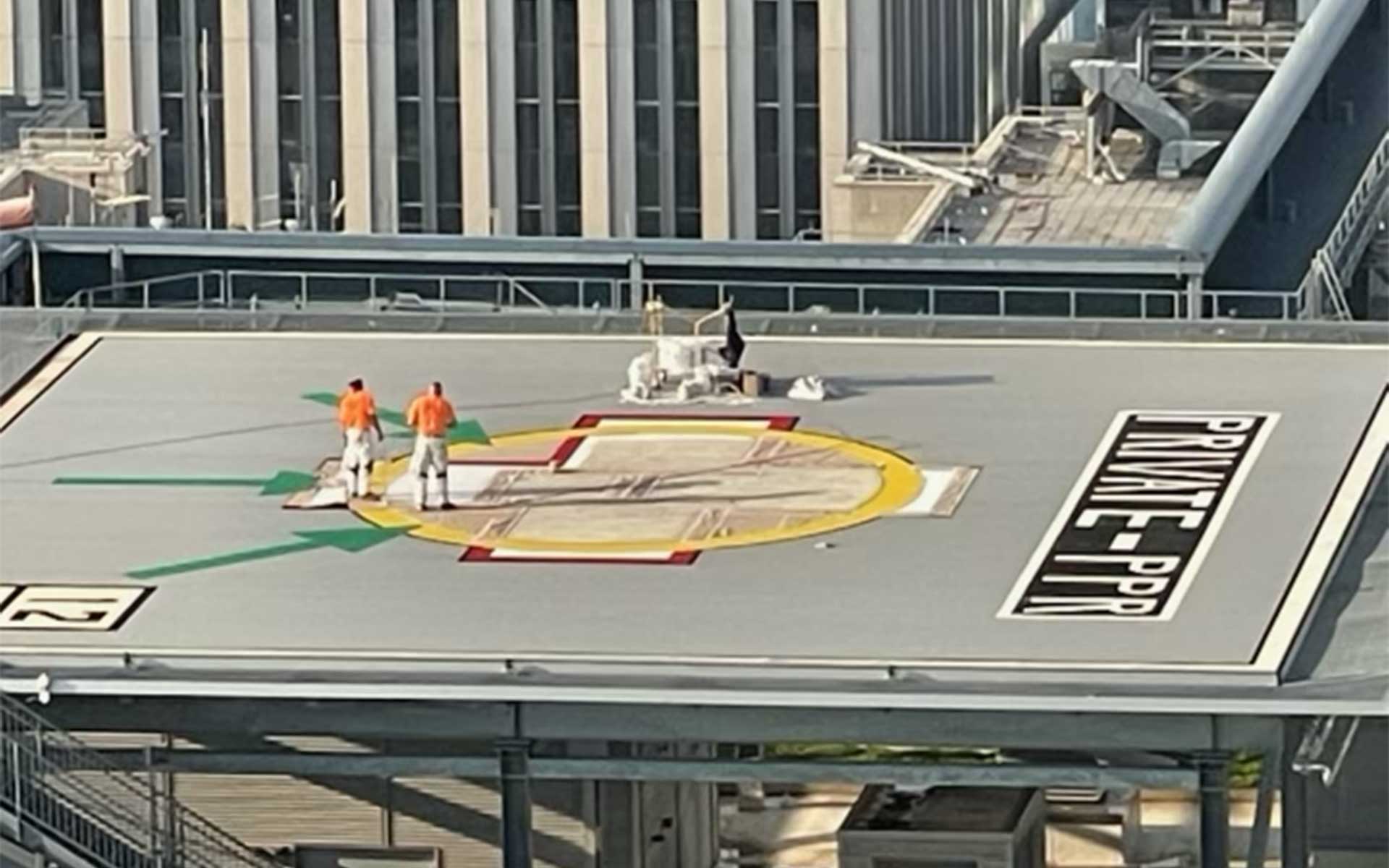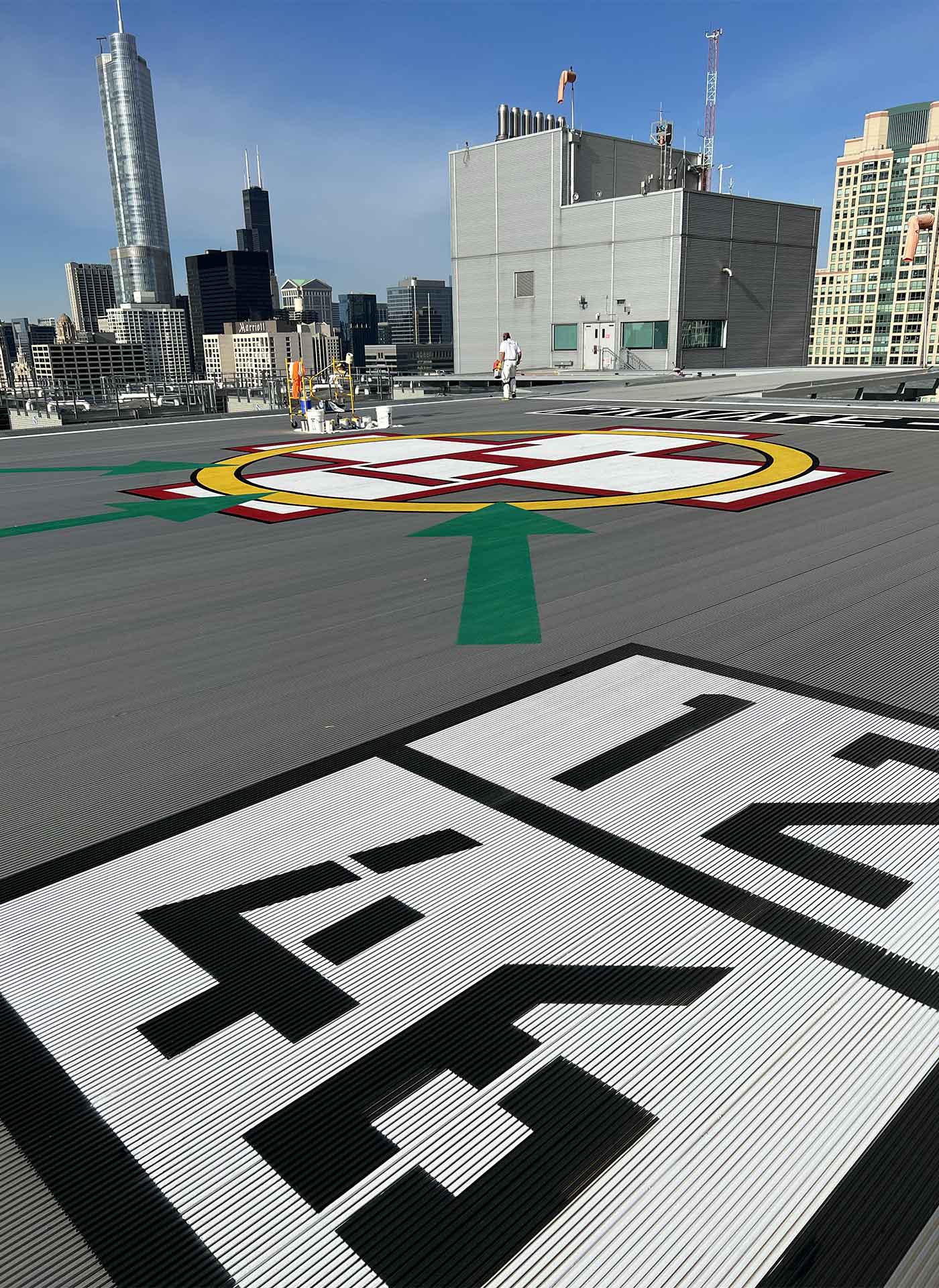 We take great pride in our work and are proud of delivering such an important service to medical personnel and patients alike.
We are so thankful for this opportunity and can't wait to take on more challenging projects in the future. If you have any similar projects for our team, please don't hesitate to reach out and get a free consultation with our experts.