Painting & Decorating Office Space At Home
Adding the WOW factor to Your Home Office
COVID-19 has made working from home the "new normal" for a large majority of the workforce. The buzz in many industries indicates that working from home may become more than temporary, introducing a need for a home office, or upgrading your current home office into a much cooler space! Thankfully, creating a home office doesn't have to be a difficult transformation. A spare bedroom, large closet, basement area, formal dining room, sunroom, or any other infrequently used area offers a multitude of opportunities.
A fresh coat of paint, wallcovering, and faux finishes have long been used to change the mood or feel of a room. They can make a room feel larger or more professional (great for the background view on a Zoom conference meeting). Did you know that certain colors can also increase focus and productivity?
The estimators at Hester Painting & Decorating are well versed in the versatility and psychology of color. Give us a call today to help you create the home office of your dreams!
Proud to Use Benjamin Moore Paints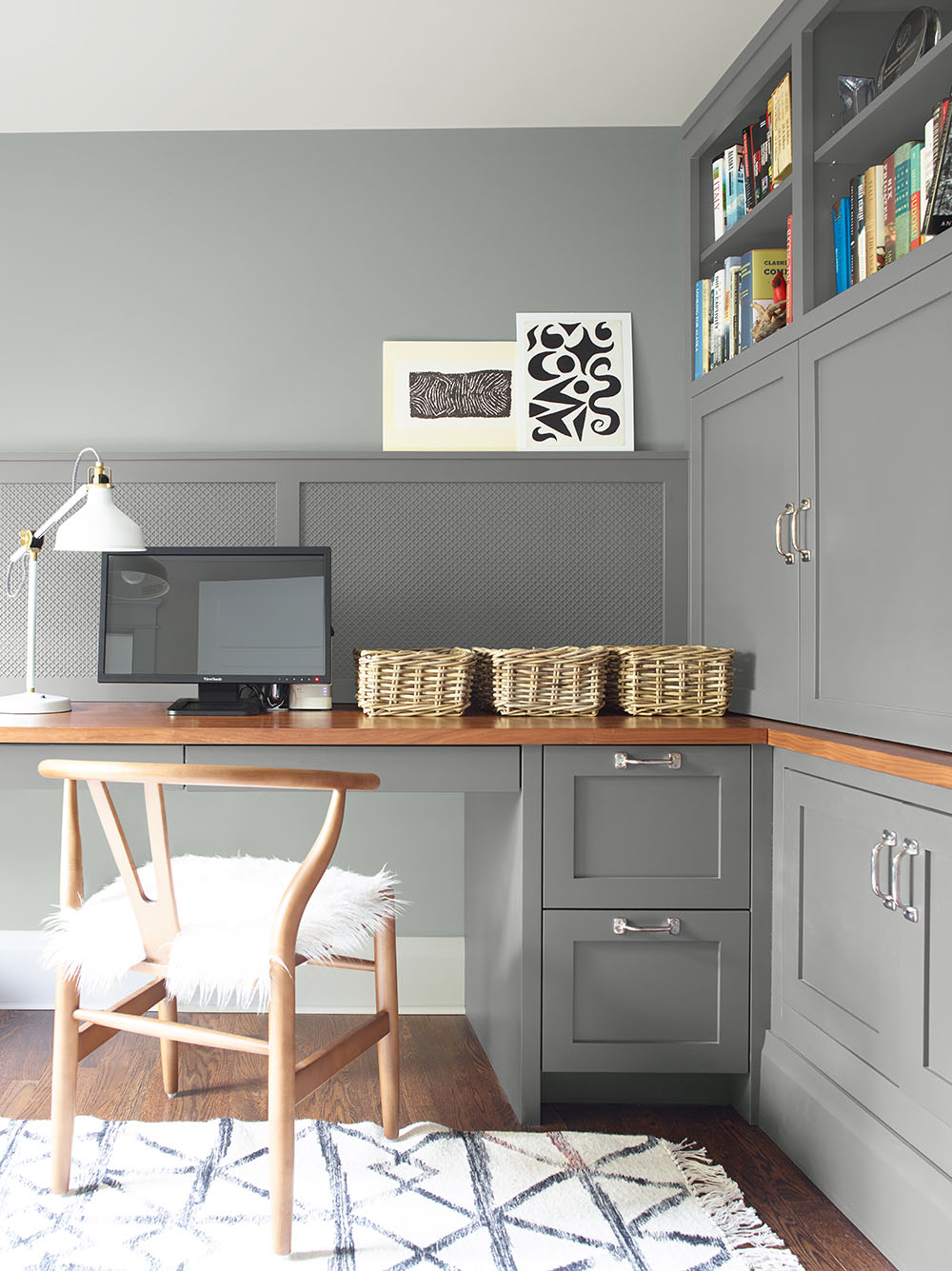 For wallpaper installation and removal in the Chicago area, trust Hester Painting & Decorating for excellent service and spectacular results. Contact us today to find out how we can transform your walls.