Hester Painting & Decorating have been the experts in residential painting in the Chicagoland area since 1968, including the Gold Coast, Winnetka, Kenilworth, Highland Park, and the rest of the North Shore. We specialize in painting new construction and existing homes, both interiors and exteriors.
Adding the Commercial Painting Division over 25 years ago, Hester's highly skilled professionals provide interior and exterior painting and wallcovering installations for tenant improvements, schools, healthcare facilities, warehouses and data centers, and all other commercial needs in the Chicago area.
We strive to continue the tradition of our founder, Tom Hester, in providing unparalleled customer service, the highest quality craftsmanship, individual and business integrity, and outstanding creativity to all of our clients looking for the very best in painting and faux finishing.
Hester Painting & Decorating has been providing homes and select commercial establishments with high-end painting and decorating services since 1968. Family patriarch, Tom Hester, founded the company, wanting to be known as the "best painting contractor around". Now, over five decades and three generations later, Hester Painting & Decorating remains dedicated to Tom's goal. Since 2013 we have been voted  Best Painter by the readers of  Better Magazine, and Best of Houzz for Customer Service for numerous years.
Hester Painting & Decorating boasts more than 60 skilled union painters and craftsmen. By instilling pride in our concept and services while providing year-round work to our painters, we retain the brightest and most talented painters in the industry.  Our painters and supervisors also regularly attend training seminars in order to keep up with the newest and most unique faux and specialty finishes.
In fact, the Industry-leading Franklin Report gives Hester Painting & Decorating a Consumer Approval Rating of over 99% satisfaction.
We feel very fortunate for over 55 years of success. One way of showing our appreciation is through giving back. Another is by paying it forward as several members of our team are involved in the training of aspiring painters and provide consultation on local and national painting contractor boards.
Our work speaks for itself! Enjoy browsing our portfolio for ideas and inspiration for your home!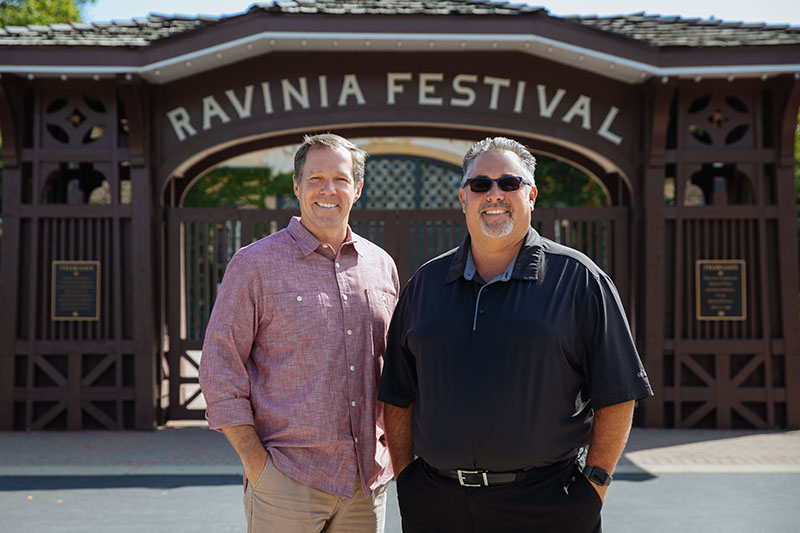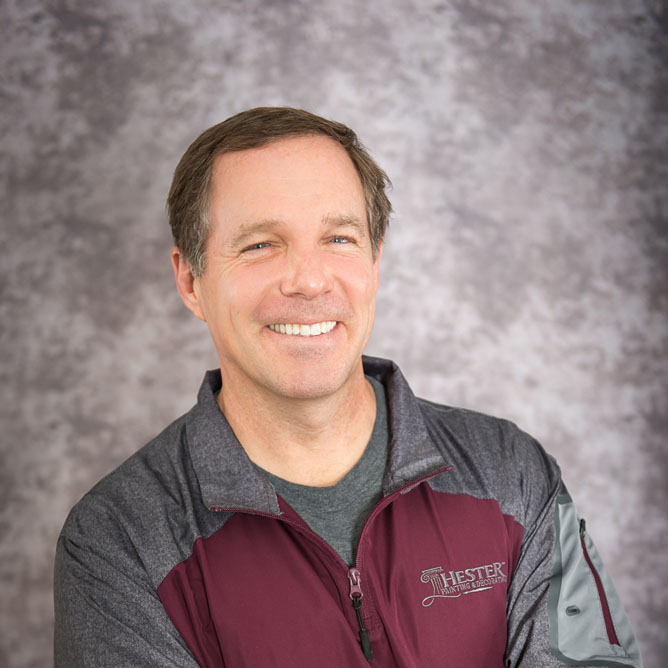 Since 1996 Stephen Hester has been at the helm of Hester Painting & Decorating. He has provided a vision for the future of the company, as well as management, finance, legal, and marketing expertise. Stephen is a member of the Young President's Organization (YPO) and is active in Chicagoland's civic and philanthropic communities. He earned an MBA from Northwestern's Kellogg School of Management in 2004 and received a Bachelor's degree in 1990 from the University of Miami in Florida where he graduated cum laude with a degree in real estate finance. He is a co-founder of the Commercial Painting Industry Association. (www.thecpia.com)
Hester Painting & Decorating celebrated 50 years in business in 2018. Over twenty years ago Stephen saw the potential to expand the company from one that offered 100% high-end residential work to include the commercial market as well. That decision helped the company greatly expand its revenues. Today Hester Painting & Decorating provides its well-reputed service to residential and commercial clients throughout Chicagoland and across the country.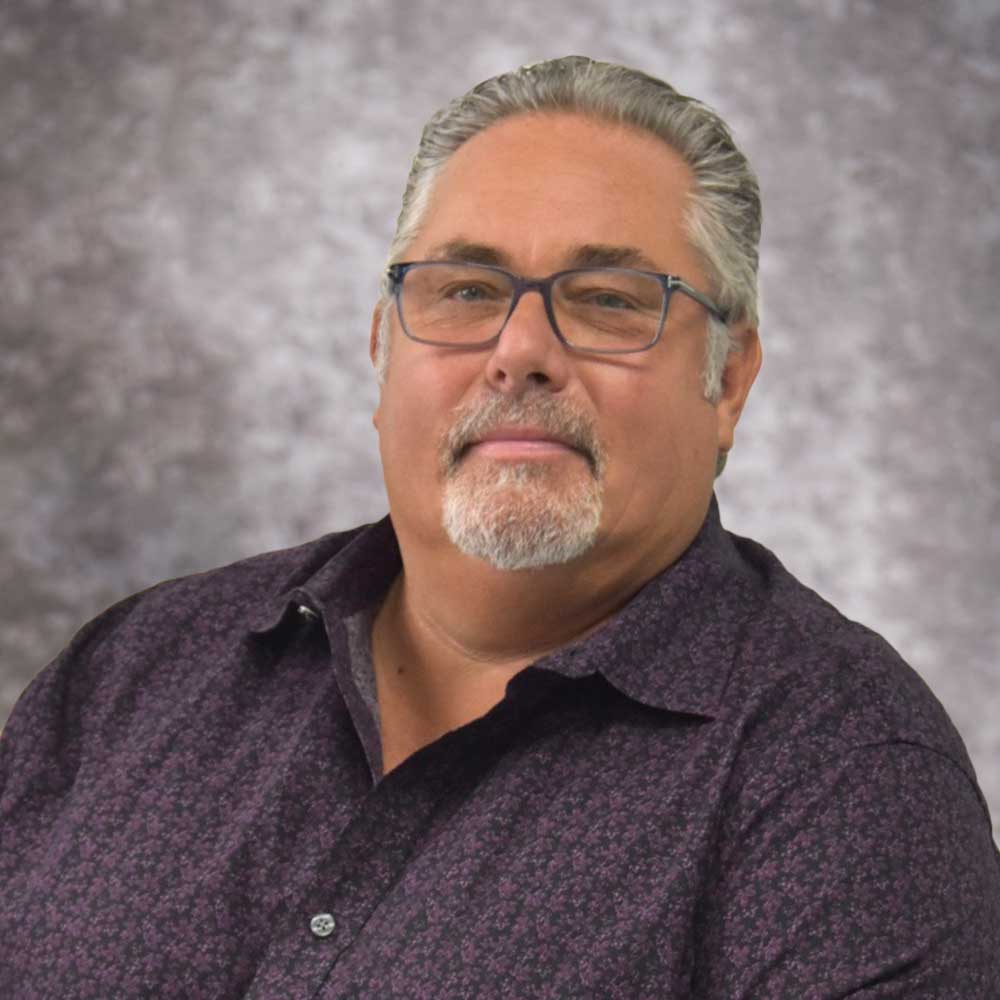 Jeff Hester has dedicated his career to residential painting and decorating work. With an eye for custom color matching and a talent for staying ahead of every faux finish trend, it is no wonder Jeff has been featured on both radio and television as "Professor Paint." His decades of expertise are sought by designers and home owners alike.
He has served as President of the Finishing Contractor Association of Chicago and the Painting and Decorating Contractors of America as well as a trustee on the board for the union-run apprentice painting school and union pension fund.
Jeff studied the painting trade at Chicago's Washburne Trade School. He joined Hester Painting & Decorating in 1978.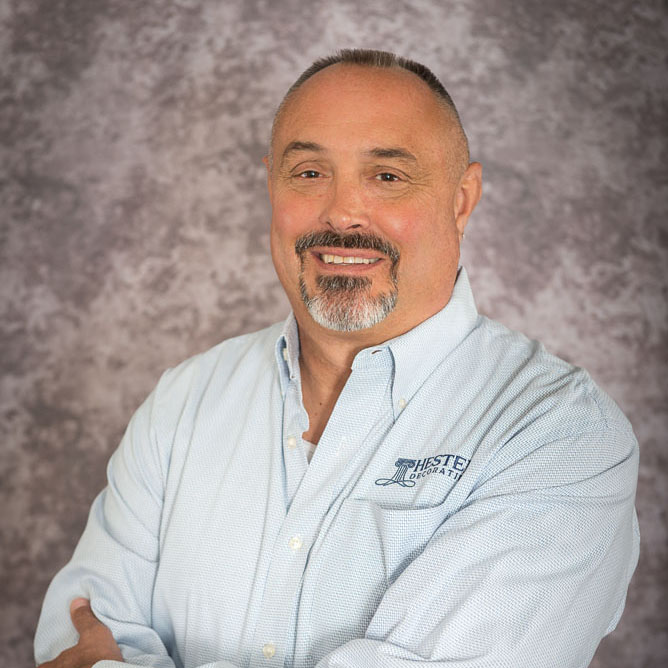 A master faux finisher, Scott specializes in marbleizing and wood graining, two highly specialized faux finishes offered by Hester Painting & Decorating. Scott has been working in painting and faux finishing since 1985, and in 1989 started with Hester Painting & Decorating.
Scott was promoted to superintendent and estimator for the city in 2002 and has flourished in this role. Scott attended Chicago's Washburne Trade School and participated in the industry apprentice program. He also has a background in architectural drafting and art.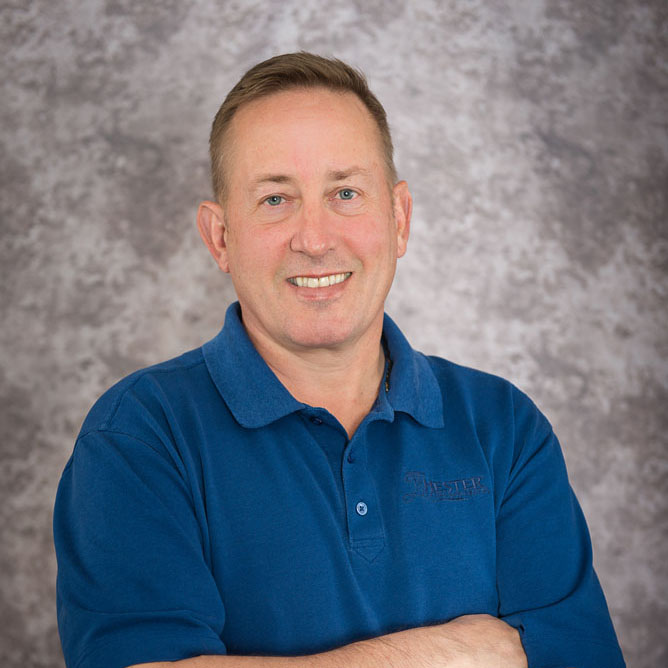 John Jacob brings a wealth of commercial painting expertise to Hester Painting & Decorating and its customers. With more than 32 years of industry field applications and managerial experience, John leads Hester Painting & Decorating's Commercial Painting Division, which was launched in 2000. John also provided the initial guidance in developing our new estimating software with the use of production rates. John has been a leader in creating new business with many new General Contractors and Building management teams throughout the Chicagoland area.
John attended Chicago's Washburne Trade School and is a National Wall Covering Panel Contest winner.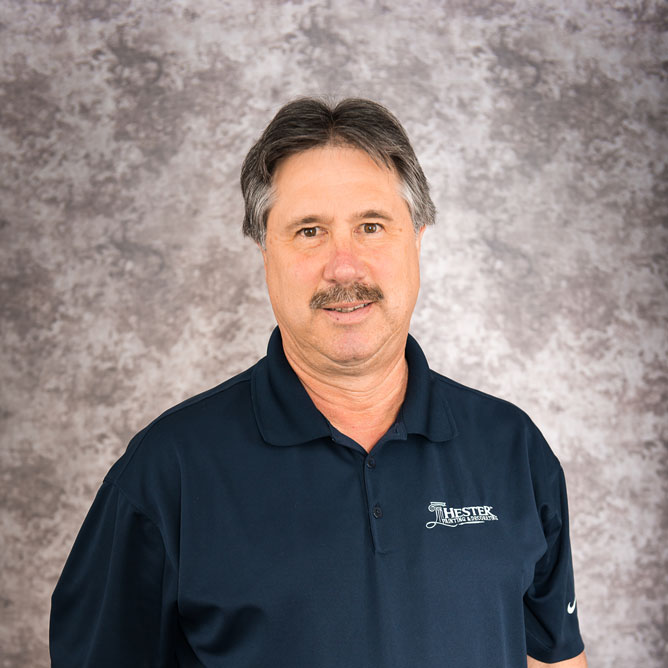 Mike Kallas started with Hester Commercial Painting in 2007 bringing with him vast experience in maintenance and property management work. His niche is working with general contractors with health care projects.
Prior to joining Hester he owned his own company for 14 years. He graduated from Triton College in 1979 and Washbourne Trade School in 1982.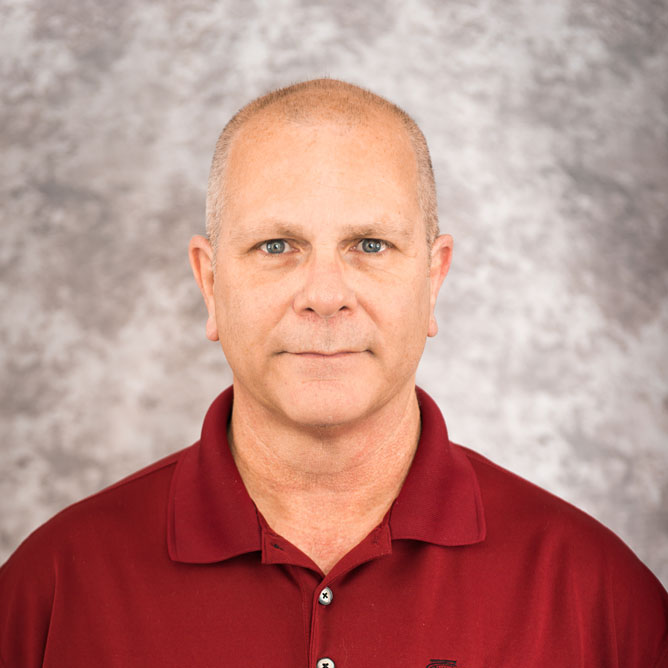 Jim Guthrie started with Hester Commercial Painting in 2010 and specializes in large projects and high performance coatings, as well as QA/QC. In 2012 one of his projects won the prestigious PIPP award and American Painting Contractor Magazine's Top Job Award. "Hester won the project on successful service, not price," he said.
Jim received his BS in Construction Management and Engineering from North Dakota State University. While he started out in carpentry, he has been in the painting business since 1988.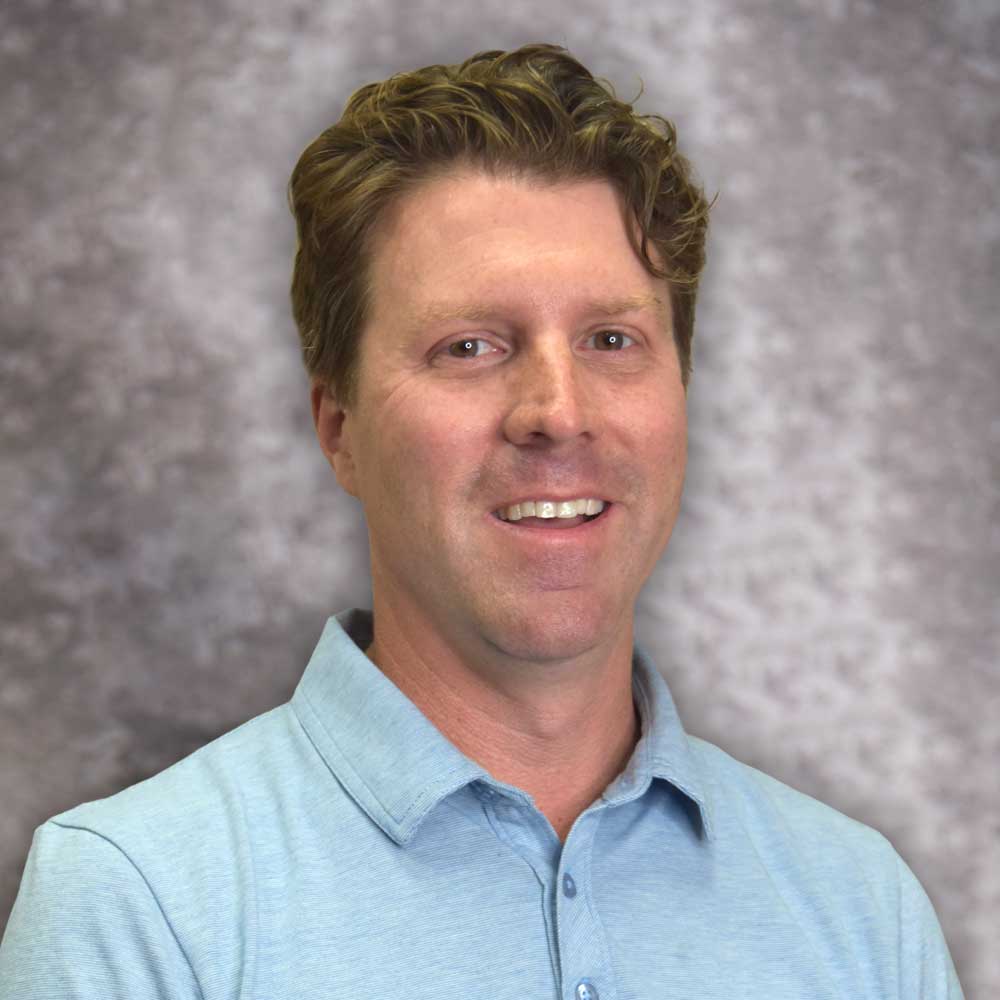 Ken Mattson is an experienced project manager, working for seven years on large, high-end projects with union painting contractors in the Chicago area. He graduated with a BA in business management from Montclair State University in New Jersey.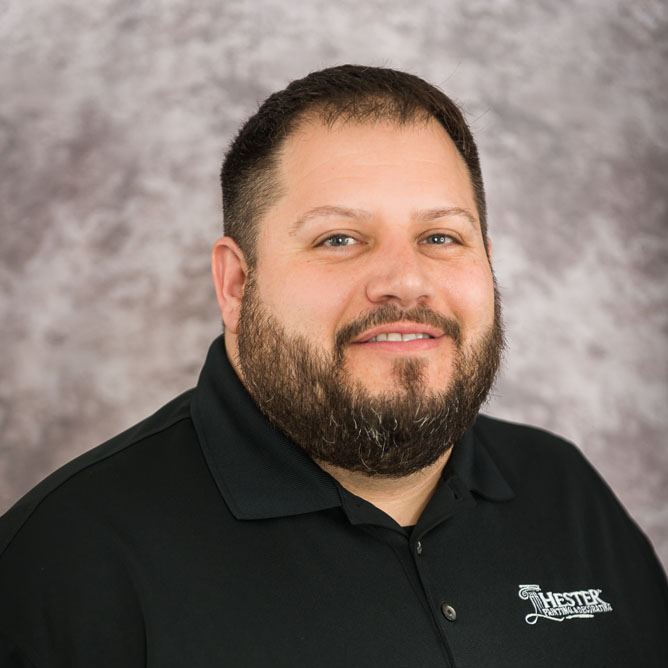 Christopher Hester is the first member of the third generation of the family to join the company. He is Jeff Hester's oldest son. Christopher started out in 2002 as one of the truck drivers, and then transitioned into the management office handling safety coordinator and all IT related functions. Currently, he is the controller, assists with human resources and coordinates the placement of the painting crews for all of the commercial projects.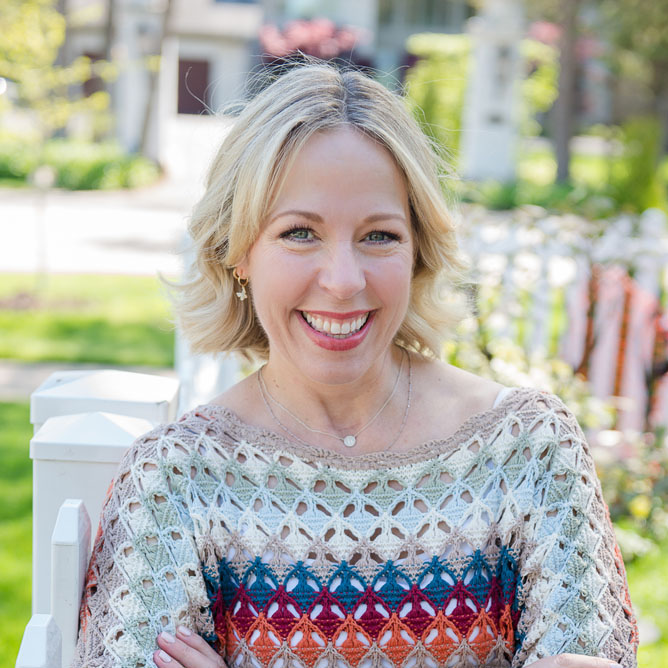 Heather Hester has joined Hester Painting & Decorating to help with marketing efforts and keep the messaging of the company consistent across all media and remain true to the HPD mission that was established over 50 years ago. Heather focuses on brand recognition and awareness advocacy, as well as maintaining all communication channels as the Director of Marketing.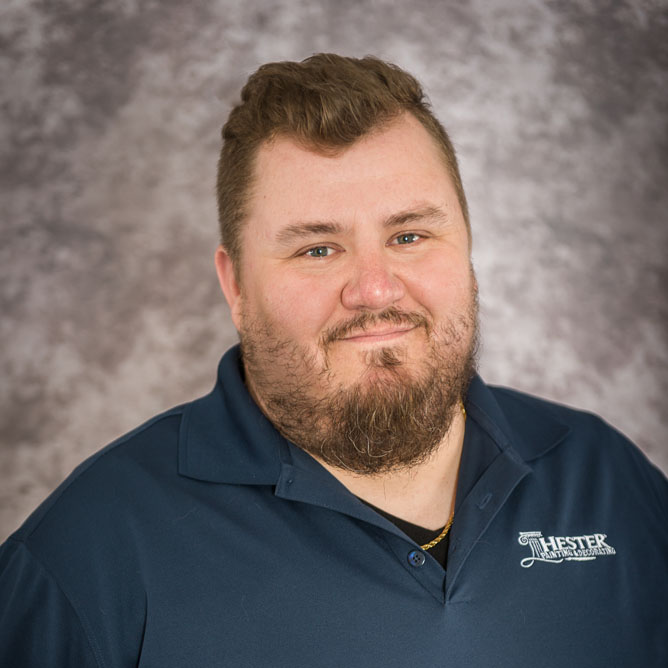 Rob Blaine has held many roles at Hester. He currently assists with many management functions. Rob has worked at Hester since 2012.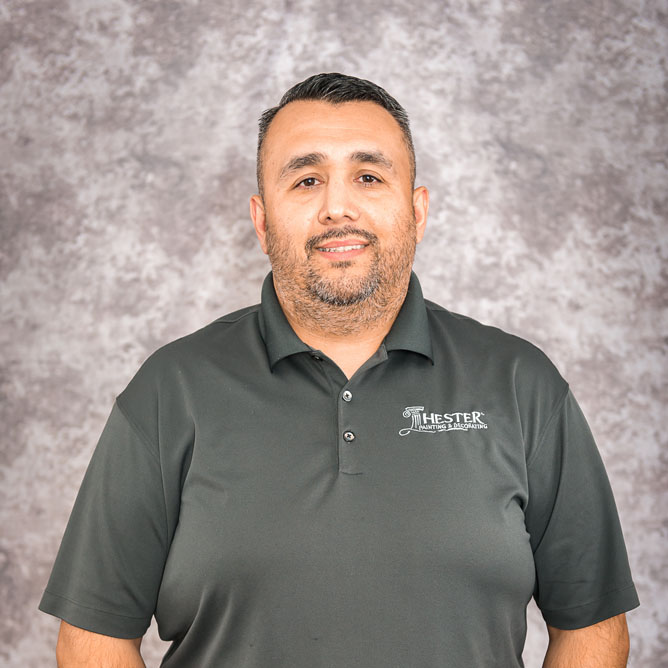 Sam has been with the company since 2014. He handles all purchasing for materials and sundries.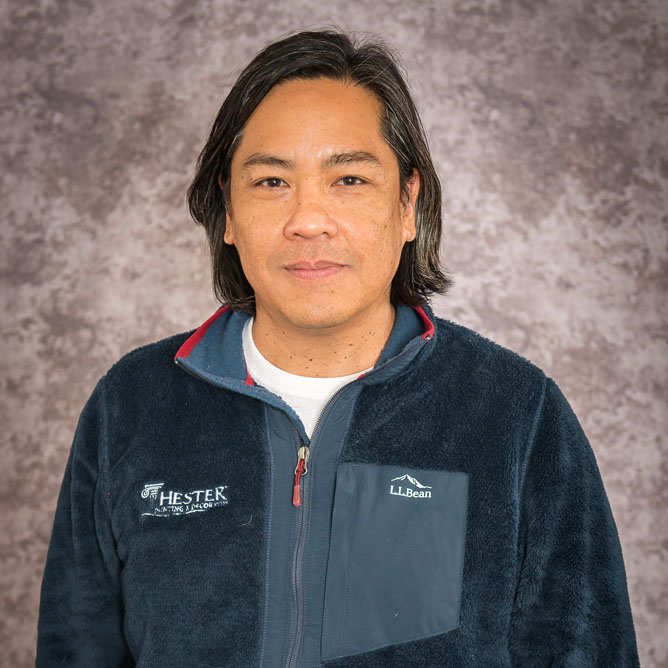 Dino has been in the paint business for 32 years, specifically estimating since 2014. He has certifications in the following areas: KTA Tator on Paint and Coatings (1992), GRACO technician (2001), Green Advantage Environmental/Sustainable Construction (2014).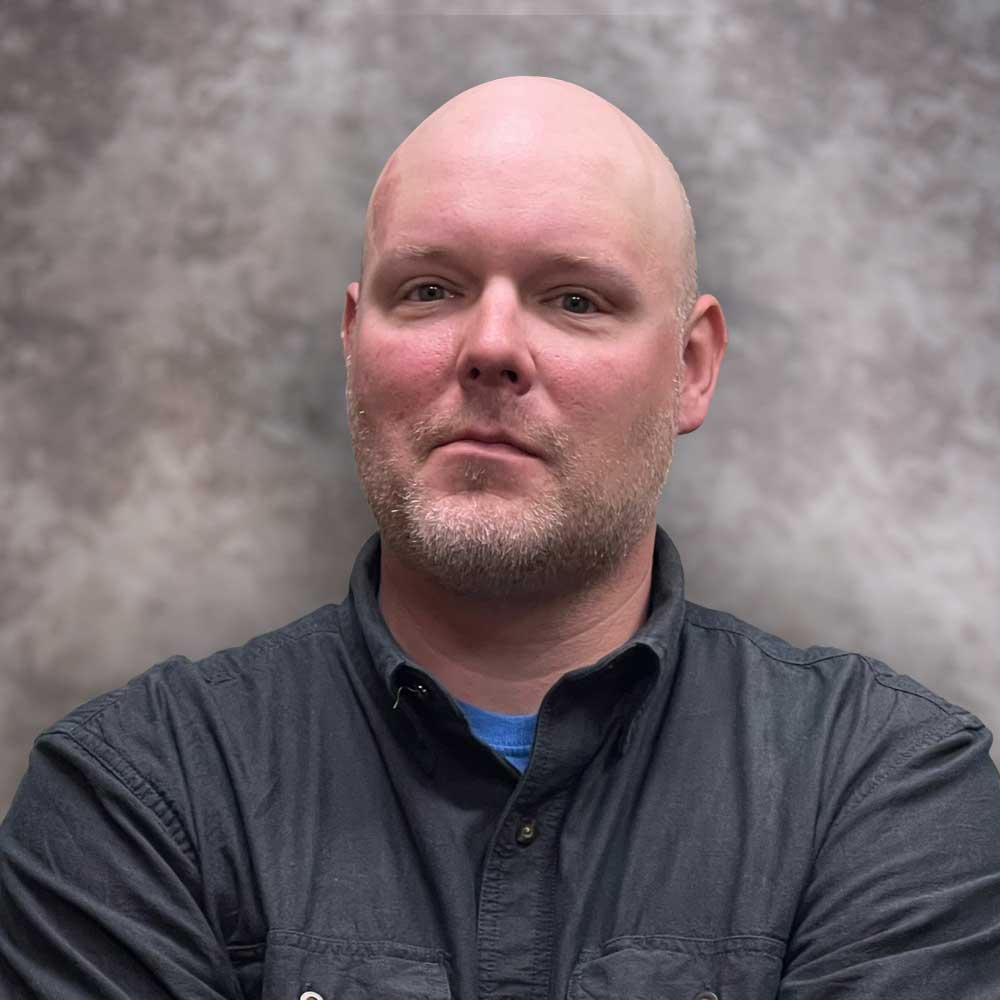 Dan joins the management team in the position of Commercial Superintendent. He brings over 15 years of experience in the field as a union painter (3.5 with Hester), which has prepared him well for this leadership position.
Hester Painting & Decorating is thrilled to continue growing our national footprint! We love meeting clients, building relationships with designers, architects and builders, and taking on challenging projects across the nation. We learn about every market and incorporate that knowledge into our approach, work ethic, and artistry wherever we travel. No matter where your project is, consider Hester for your painting and wallcovering needs.
1997 PIPP First Place – Faux Finishes Type III – "Clifton Residence Great Room"

1998 PIPP Award – Faux Finishes Type III – "The Ryan Residence"

1999 ASID Appreciation Award

2002 PIPP Award Wallcoverings Category III – "Gracie Paper Installation" 

2002 PIPP Award Faux Finish Category III "Downtown Chicago Residence"

2002 Home Book Design Excellence Award – Silver Award Fabrics, Wallcoverings, & Upholstery

2002 Home Book Design Excellence Award – Bronze Award Fabrics, Wallcoverings, & Upholstery

2002 Home Book Design Excellence Award – Honorable Mention  Fabrics, Wallcoverings, & Upholstery

2003 Home Book Design Excellence Award – Gold Winner  Fabrics, Wallcoverings, & Upholstery

2003 PIPP Award Residential Faux Finish Type III – "Grand Beach, Michigan Residence"

2004 Illinois Family Business of the Year Winner – Medium Business Category

2006 PIPP Award for Superior Commitment to Safety in Work Place

2006 North Shore Magazine Make It Better – Best House Painter

2006 Top Specialty Contractors – Midwest Construction

2007 North Shore Magazine Make It Better – Best House Painter

2007 PIPP Award – Residential Decorative Faux II

2007 American Painting Contractor Who's Who in the Painting Industry – Mr. Hester

2009 PIPP Award Residential Wallcovering

2009 Star Performance Award

2010 PIPP Award Charity Paint Project – "Coach Care Center"

2012 PIPP Award  Commercial Interior Painting

2013 Make It Better Magazine – Best Painter

2014 Best of Houzz Award – Service Category

2014 Make It Better Magazine – Best Painter

2015 Best of Houzz – Service Category

2015 PIPP Award – Charity Paint Project – "Wilmette Theatre"

2015 Make It Better Magazine – Best Painter

2016 PDCA PIPP Award – Commercial Interior

2016 Best of Houzz – Service Category

2017 Pulse of the City News Award – Customer Service

2018 *EXCELLENT* Contractor Score – 1337

2018 Friend of the Children Award from Maryville Academy

2018 Make It Better Faces of Chicago

2018 Make It Better Magazine – Best Interior Painter

2018 Make It Better Magazine – Best Exterior Painter

2019 *EXCELLENT* Contractor Score – 1342

2019 Best of Houzz – Service Category

2019 Pulse of the City News Award – Customer Service

2019 Make It Better Magazine – Best Interior Painter

2019 Make It Better Magazine – Best Exterior Painter

2020 *EXCELLENT* Contractor Score – 1428

2020 Hold Tight – Contractor Community Champion

2020 Better Magazine – Best Interior Painter

2020 Better Magazine – Best Exterior Painter

2021 Build Magazine, Build Home Builder Awards – Best Chicagoland Painting Contractor in 2021

2021 Better Magazine – Best Painting

2021 Best of Houzz – Service Category

2021 Best of Houzz – Service Category

2021

*EXCELLENT* Contractor Score – 1581

2022 Faces of Design – Luxe Magazine
2022 Better Magazine – Best Painting
2022 *EXCELLENT* Contractor Score – 1606
2023 Pulse of the City Award Winner