Keeping the walls in high traffic areas free from scuffs and marks is a constant challenge in homes and commercial spaces. Avoiding the need for regular touch ups is a top priority too.
There are two paints on the market that can help your walls stand the test of time and foot traffic – Benjamin Moore's Scuff-X and Sherwin Williams' Scuff Tuff. Both products, when properly applied by a professional painting contractor, like Hester Painting & Decorating, are scuff-resistant, durable and washable.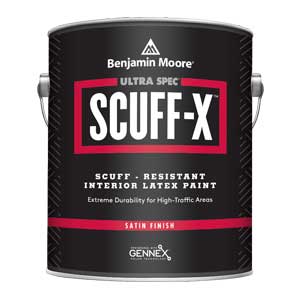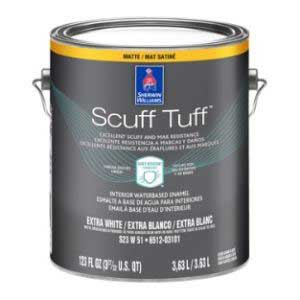 Benefits of Scuff X & Scuff Tuff Paint
The professionals at Hester recommend Scuff-X and Scuff Tuff because of the following benefits in high traffic areas in homes and offices:
They are scuff resistant and capable of withstanding typical abrasions
They protect surfaces from being worn away, increasing the lifespan of the painted finish
They reduce the need for maintenance in the areas painted with these products
They provide simple cleaning and washability – and allow for frequent washings
Residential Applications
Hester has installed these long lasting scuff resistant paints in homes:
Mudrooms
Kids' playrooms
Storage rooms
Garages
Any areas with sports equipment being stored
Commercial Applications
And just as frequently, Hester has installed Scuff-X and Scuff Tuff in commercial settings:
Schools and universities – corridors, entryways and cafeterias
Mailrooms/Package delivery areas
Hospitals and Hotels in common areas
Gymnasiums
Corporate office conference rooms and kitchen areas
Hester Painting & Decorating also recently applied the Scuff-X product in the first floor corridors at UCAN Chicago.  This was part of their Hester Cares 55th Anniversary Charity Project that they performed in the spring of 2023.
If anyone is interested in adding another level of protection for their walls in their home or commercial space, contact the painting professionals at Hester Painting & Decorating.