The signs are all there – increased morning traffic, active school zones, and school busses abound. That's right, back to school is in full swing. After 2020, it may all look and feel a little different – especially if your kids are returning to school in person after an extended period of at-home learning.
Getting back into the school mindset is hard for kids and parents alike. We tend to relax routines, bedtimes, and rules during the summer – so resuming anything studious is a tall order! Often, we need to get our kids excited about something to get them on board – and what's more exciting than a change of scenery?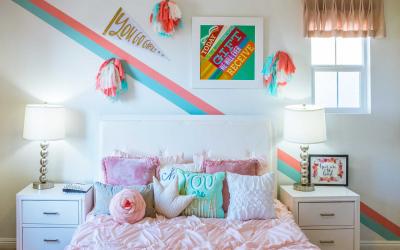 Back to school is a great time to reinvent spaces!  Rethinking bedrooms and playrooms to incorporate designated study areas and encourage more creative, thoughtful play for the school season is easy – and fun for everyone. Now is a great time to tackle some back to school redecorating before the holiday season begins – and we're here to help with tips and decoration ideas – plus how to decorate a child's room on a budget.
Back to School Redecorating Tips
Creating an area or areas that promote studying or creative play are great ways to motivate learning behavior. If a child feels at ease and comfortable enough to focus on the task at hand, then they are more likely to enjoy projects with a learning or creative focus. Anything to get them off the screens, right?
If you're ready to tackle child care room decoration but struggling with what to do, then keep reading for fun and easy back to school decoration ideas and helpful tips for getting the most out of the space you are converting.
Create Separate Space for Studying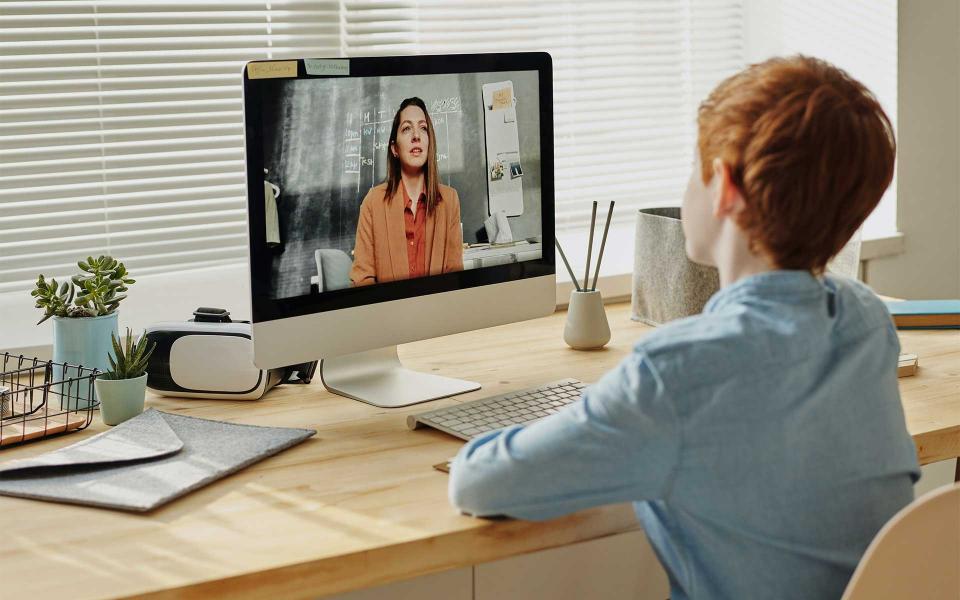 We tend to create associations with spaces in our homes. The kitchen is for cooking, and the bedroom is for sleeping, etc. When it comes to developing healthy study habits in children, creating a specific study space is critical. The designated area should be free of "other" associations, like playing, eating, or sleeping. When you designate a singular space for projects and schoolwork, you build a psychological association between the area and the activity, putting kids in the right mindset.
What if the only space for a study nook is in the bedroom or playroom? No problem! It's easy to get creative with partitions, desk placement, area rugs, and more to create designated space for mindful activities, like schoolwork or reading.
Use Color Psychology to Boost Creativity and Learning
Color psychology has been long studied and proven. Consider color associations when creating a space for focus in your back to school decorations. Here are color associations to consider when selecting your hues:
Yellow – Encourages a positive mindset
Yellow or Red – Promotes creativity
Red or Orange – Keeps the mind alert
Blue – The color of intelligence; improves communication
Green or Purple – Calming; instills a sense of peace
Brown – Relieves exhaustion
Think about your child's emotional needs, and choose your color palette accordingly. For example, if reading or schoolwork makes them anxious, rely on green and purple to create a sense of calm. You can incorporate the appropriate colors into walls, accents, furniture, and flooring.
Redesign Playroom to Motivate Your Child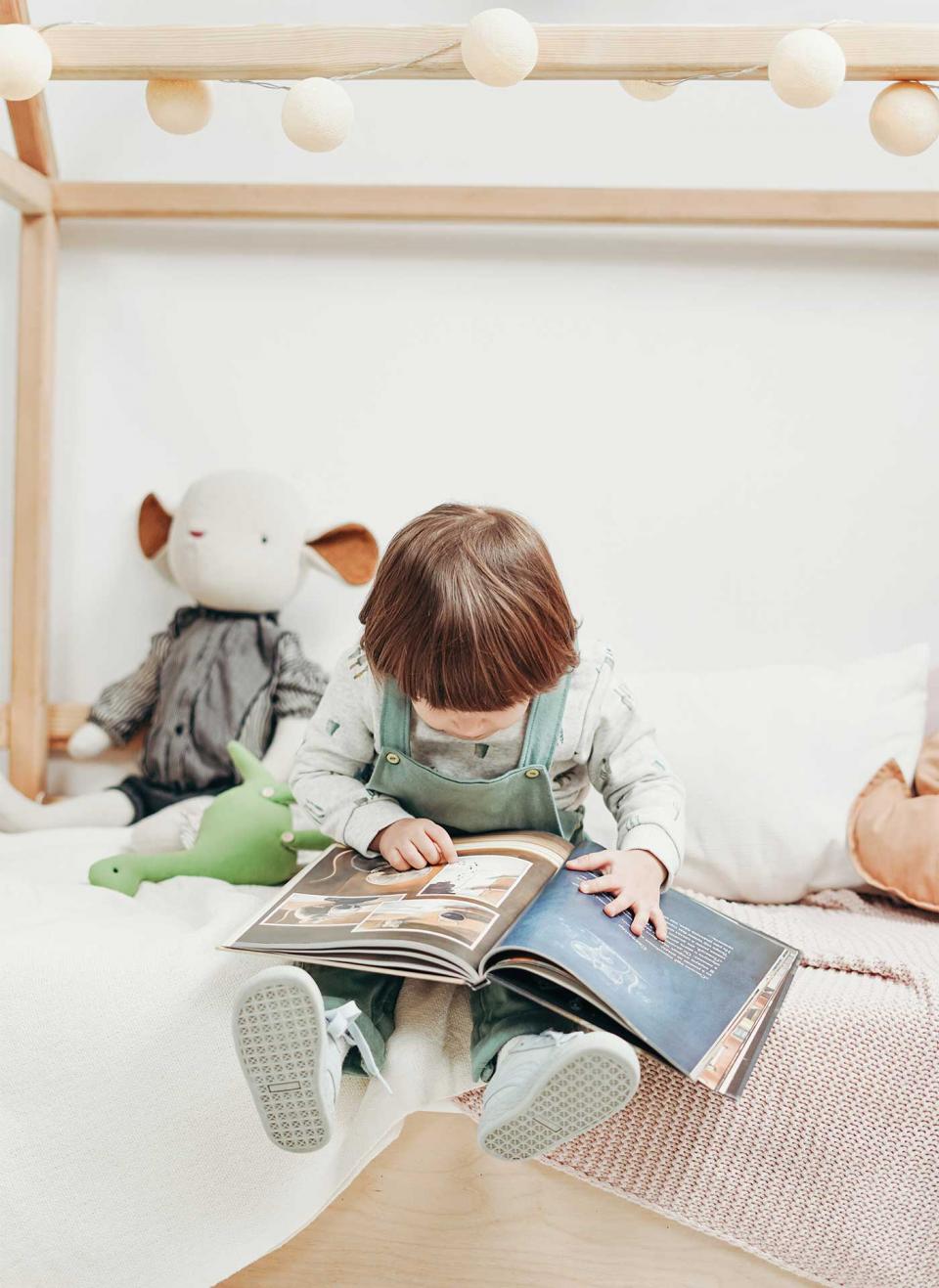 Motivation is often necessary with children – especially around less playful activities like studying and reading. So how can you redecorate the playroom to encourage activities that stimulate learning and creativity?  Our first suggestion – and the easiest – is to lean into color psychology to promote a positive and creative mindset throughout the space.
Visibility and accessibility are also keys to motivation. For example, keeping their writing and coloring tools visible in a fun and organized manner encourages use. Also, store the "fun" toys (dolls, action figures, etc.) in chests, drawers, or bins to keep them out of sight and limit distraction from the creative options. Finally, using themes is helpful. A corner with a bean bag and small bookshelf can become a reading nook, and an area with an easel and cleverly organized paint and supplies can be an artists' retreat.
Use Colorful Wallpapers as a Less Permanent Solution
Removable wallpaper has come a long way, and it's a great way to define a space and create a mood. It's not permanent, so changing it up is easy as your child grows and moves into another phase. If papering every wall seems overwhelming, opt for an accent wall to liven up the space.
A super versatile and fun wallpaper for playrooms is dry erase or chalkboard paper. These options will transform any wall into a study tool, an artist's canvas, a space for games (like Pictionary or tic-tac-toe!), or whatever their creative little minds can imagine.
Child's Playroom Decoration Ideas
There are a few key elements essential to decorating this space: storage, comfort, and durability. This is not the room for fancy furniture or easily breakable accent pieces. Let's consider storage first. Planning ample amounts has a dual purpose – keeping the room organized and clutter-free while teaching children how to pick up after themselves. We suggest having dedicated spaces (like baskets, bins, drawers, and wall hooks) for playroom items, so your children will learn where to return them when finished playing.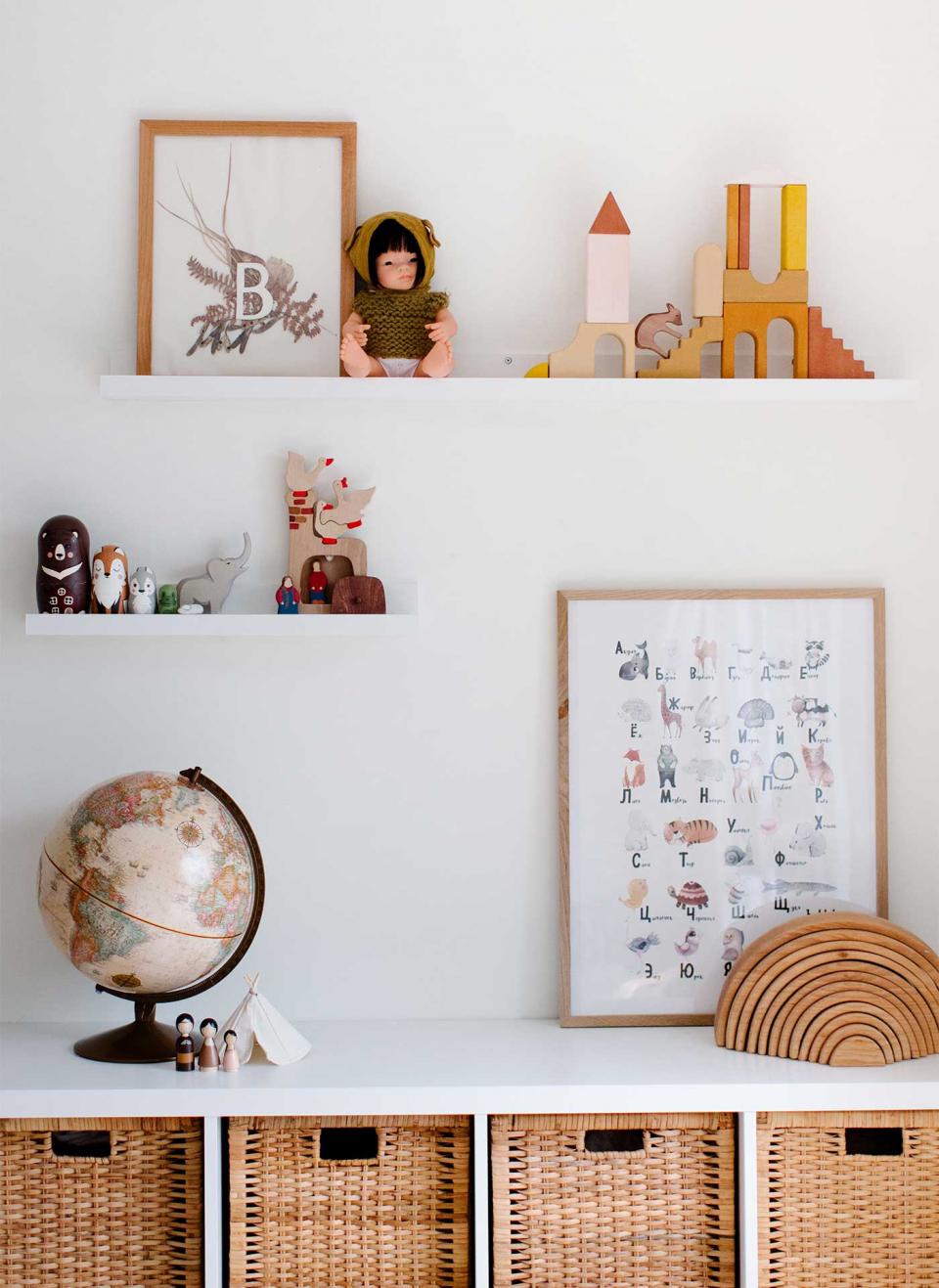 Clever storage doesn't have to break the bank. In fact, when trying to figure out how to decorate a child's room on a budget, we've often turned to standard kitchen and closet storage items for solutions. A couple of our favorites? Use kitchen knife magnetic strips for race cars, scissors, and other metal items to keep them off the floor and within easy reach. Also, over the door shoe organizer bags are perfect for storing markers, pencils, crayons, etc. Another favorite? A metal spice rack carousel for small play-doh containers.
Comfortable and resilient furniture and accent pieces work best in playrooms. Think bean bags, oversized pillows, and pouf cushions. When considering flooring options, one of our favorite child room decoration ideas is an indoor/outdoor rug. They are resilient to spills and very easy to clean.
Child's Study Room Decoration Ideas
Even if you don't have a separate room to designate as a study area for the kids, there are plenty of easy ways to create a space that invites focus, relaxation, and productivity. As we mentioned before, the key is to make an area that's designated for focus – creating this association will put them in the right mindset when it's time to study.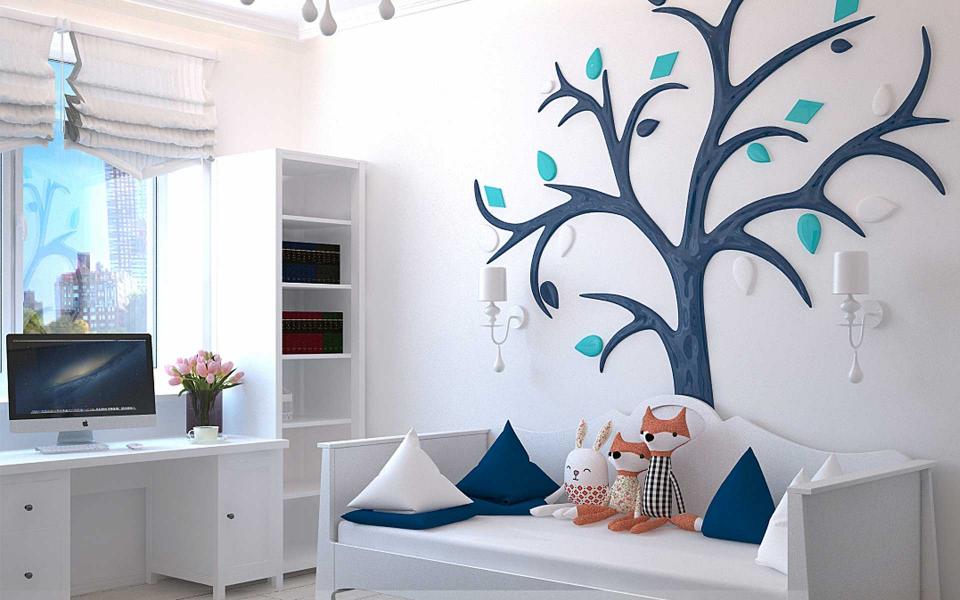 There are a few ways to approach incorporating a study nook into your back to school decoration plans. If the space is in a house's common area, like the living room or kitchen, you may have to rearrange a few things to cordon off a section. When selecting the furniture, use comfortable pieces, like a size-appropriate desk and an ergonomic chair to discourage slouching.
Lighting is essential in this space, so choose lamps or string lights that illuminate the area well. As for colors and accents, take a look at the color psychology tips we mentioned earlier and select colors that encourage concentration and stimulate learning. Also, organize study accessories that are easily accessible while leaving plenty of space to work.
And most importantly, invite collaboration from your children! Giving them a chance to contribute to the decor of their study space gives them a sense of ownership and pride, which will make them more likely to embrace the area.
Hopefully, these back to school decorating ideas ignited inspiration to tackle the projects we mentioned. Redecorating the kid's play and study areas is a fun project that gets everyone involved. However, if you're stuck and need more guidance or professional help, contact Hester Painting and Decorating in Chicago for professional expertise in transforming any space to achieve your unique vision.