As we continue to manage the ever-changing environment caused by the COVID-19 pandemic, we are led by two principles:
Continue to provide the highest customer service, as we have for over 50 years, which includes being both proactive and protective of our customers' and employees' health and well-being.
Continue to provide the very best services, which includes offering the best, well-researched products applied by our expert craftsmen.
With both of these principles in mind, we are introducing Paint Shield by Sherwin-Williams.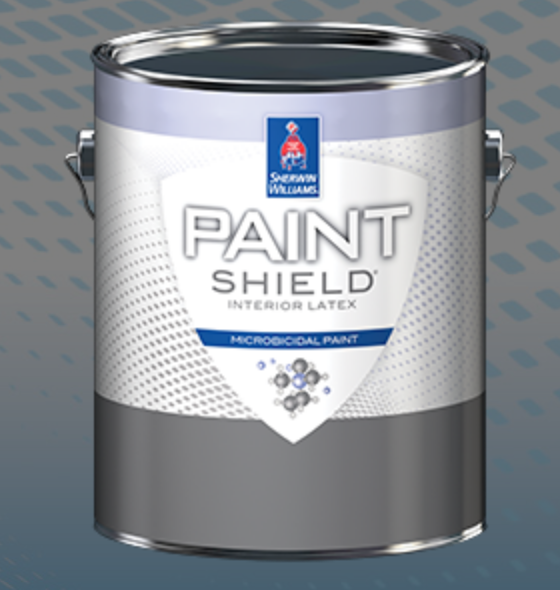 This is the first EPA-registered microbicidal paint with this exclusive patented technology that kills 99.9% of Bacteria that could be living on walls in your home (including Staph, MRSA, E.coli, VRE and Entterobacter aerogenes).  While it has not yet been tested against viruses, it is still a fantastic precautionary measure for your family.  It is durable and provides excellent coverage in a wide range of pastel colors.
It continues to kill 90% of these specific bacteria for up to 4 years despite washing, which makes it the perfect protective paint to use in Bathrooms, Mudrooms, Kitchens, and any other high traffic areas in your home.
With the goal of assisting you in safeguarding your home and family against future infections, we are offering special reduced labor rates through the end of July for any projects utilizing Paint Shield for the walls.
Email us at [email protected] to ask for any additional information or to set an appointment for an estimate.