Healthcare Facility Painting
The atmosphere and environment of an indoor healthcare facility are critical to the productivity of the staff and the well-being of patients and visitors.
You want your patients to feel as comfortable as they would at home. Create a happy, comfortable atmosphere starting with walls that surround your staff and patients.
From x-ray machines to MRI machines and other medical equipment, there are enormous dollar amounts worth of machinery in healthcare facilities. Special coatings on the floors, ceilings, and walls where these machines are located can help protect sterility and diagnostic equipment.
Premier Medical Facility & Hospital Painting Services
Keeping a safe and sanitary facility is an ongoing challenge for healthcare facilities, and Hester Painting & Decorating can partner with you to meet these challenges.
As a premier painting contractor for healthcare facilities, we can apply low VOC green paint, install RFP boards for wall protection, and supply wallcovering for a sharper look in your doctor's office. We don't stop at walls and ceilings either – we can even add a coat to your floors. Non-porous antimicrobial floor coatings resist floating bacteria throughout the building.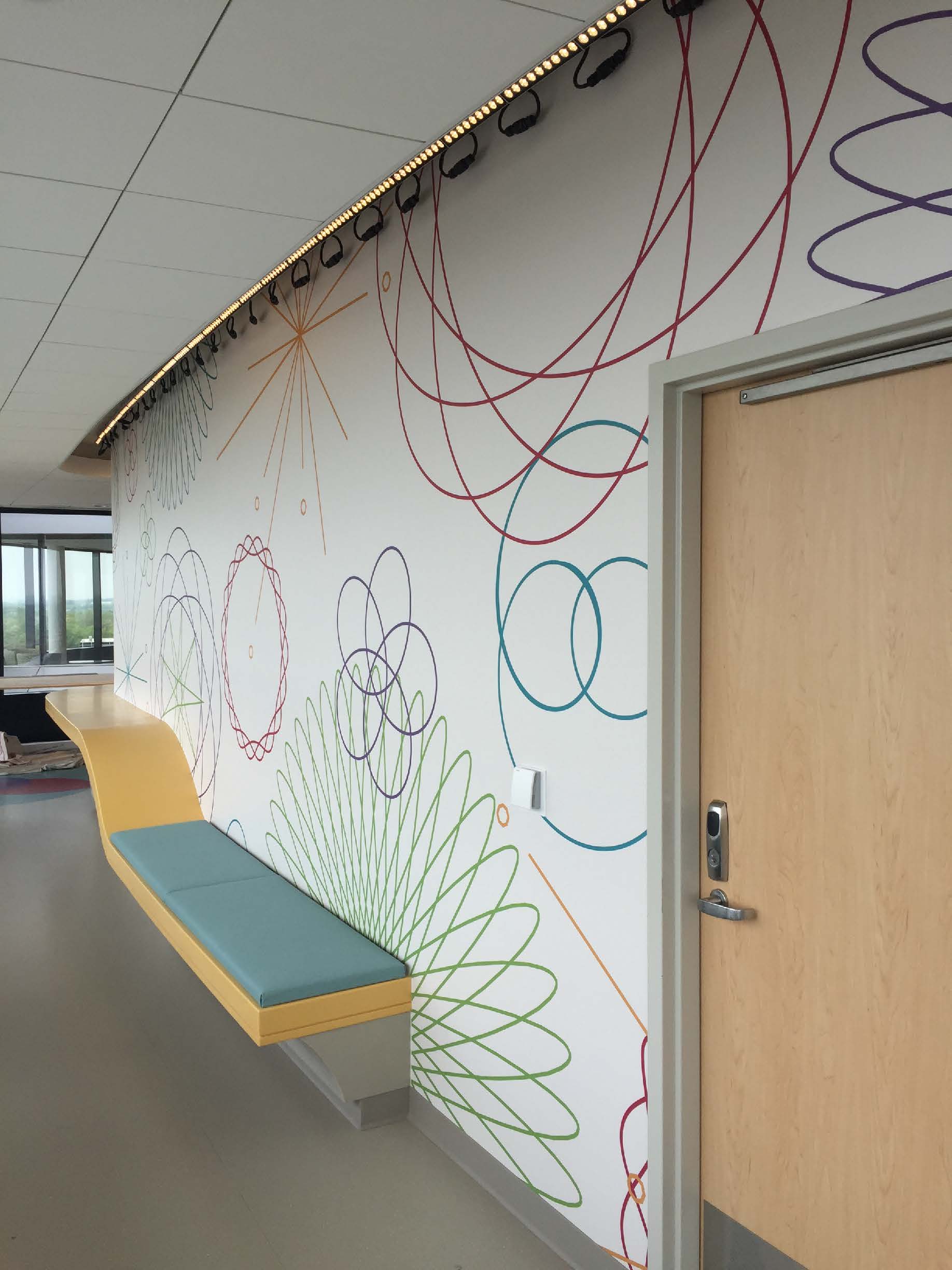 Healthcare Facility Interior Painting
We take special care to not interfere with the ongoing work and make sure that we leave a spotless room once we are done. When painting hospital rooms, we're fully aware of the delicate process that is required to make sure that the room is safe, isolated, but also looking clean and impressive once we are done.
Healthcare Facility Exterior Painting
Rely on Hester Painting & Decorating to deliver the professional work, with meticulous attention to details and precision in execution. We make sure that we use only approved materials, with durable and easy to clean paints.
Healthcare Facility Wallcovering
Wallcovering removal and installation is a delicate task, especially in the healthcare facility. To keep the work as sanitary as possible, and make sure all surfaces are clean, well maintained, and fixed properly – call in the experts. Hester Painting & Decorating is up to the task! Call us to get an estimate.
Healthcare Facility Floor Coating
Nurses and doctors are on their feet most of the time. Having durable and properly secured floors is one of the most important things that your healthcare facility needs to have. Not to mention clean and easy to maintain. Give us a call for a free estimate, and we'll make sure to provide you with only the best solutions on the market.
Extensive Healthcare Facility Painting Experience
Hester Painting & Decorating has the tools, skills, and knowledge necessary not only to know the exact materials to use but also to give proper advice on colors used to enhance healing. We have extensive experience with different types of healthcare facilities that include:
Hospitals

Rehabilitation facilities

Mental health facilities
Laboratories

Urgent care centers

Surgical centers
Medical offices

Dental offices





Early in the morning to late at night, Hester Painting & Decorating can take care of your needs at any time. Call us now to learn more about environment-friendly materials and procedures!