Commercial Painting Services
Hester Painting & Decorating is the premier commercial painting contractor for Chicago, IL. Much more than ladders and brushes, our team of over 50 highly-trained professionals delivers impeccable results for your commercial setting. From painting to wallcovering installation to challenging exteriors, we are the go-to source for commercial painting in the Windy City.
Why Choose Hester Painting & Decorating For Your Chicago Commercial Painting Project?
Our detailed experts enjoy a Consumer Approval Rating of over 99 percent satisfaction from the Franklin Report. Hester Painting & Decorating's methods have also earned multiple awards from Better Magazine and Best of Houzz, including "Best of the North Shore." We attribute our success to our industry-leading standards, which include ongoing employee training, professional certifications, environmental safeguards, and adherence to top OSHA safety standards.
With this established reputation, Hester Painting & Decorating has forged long-standing relationships with many commercial businesses, schools, condo associations, property managers, and warehouse facilities managers. General Contractors and business owners throughout Chicagoland have come to trust our team to deliver efficient, reliable service for each and every commercial painting project.
Commercial Painting & Decorating Services
Commercial Exterior Painting
Your exterior creates an impression of your company before they even enter your business or office.
Learn more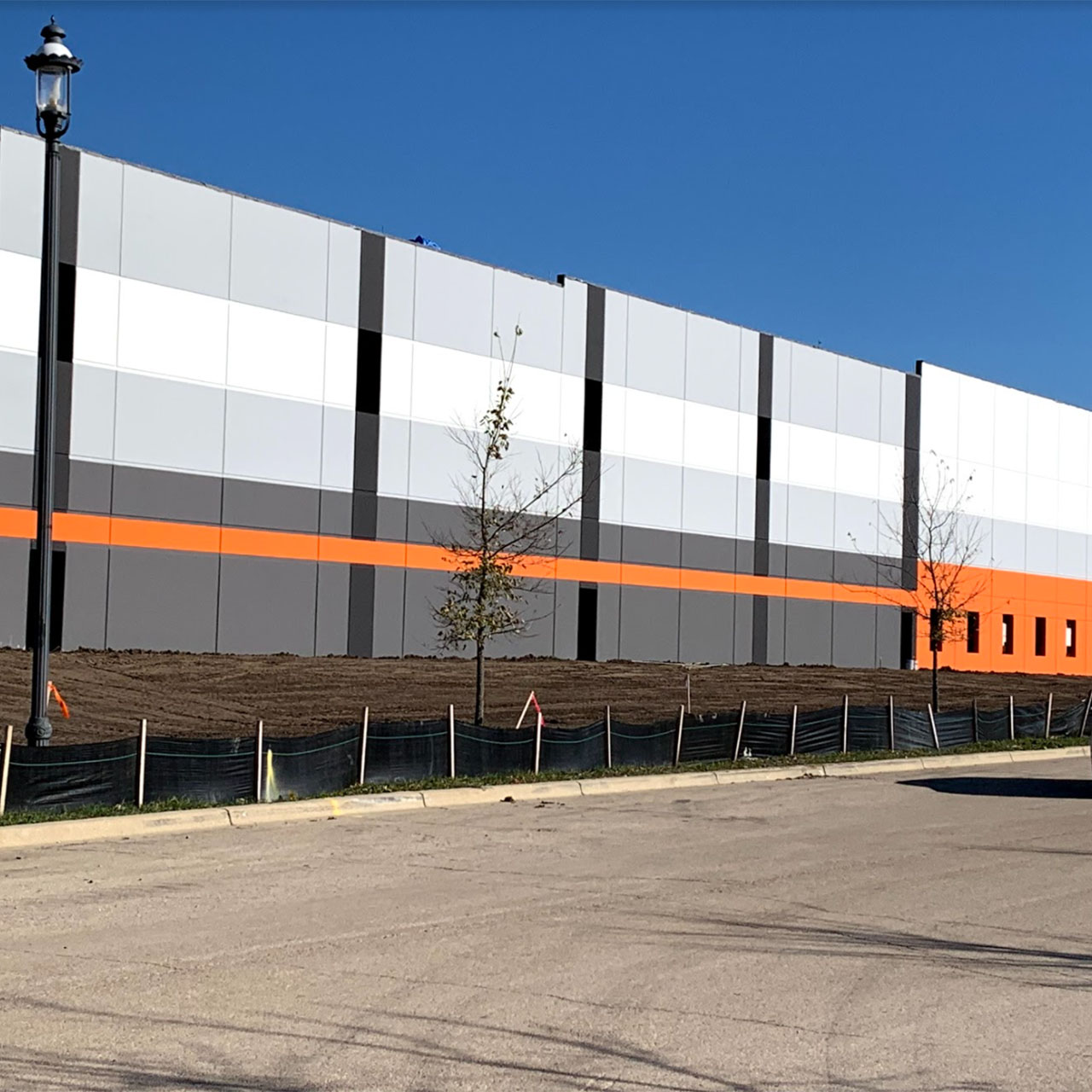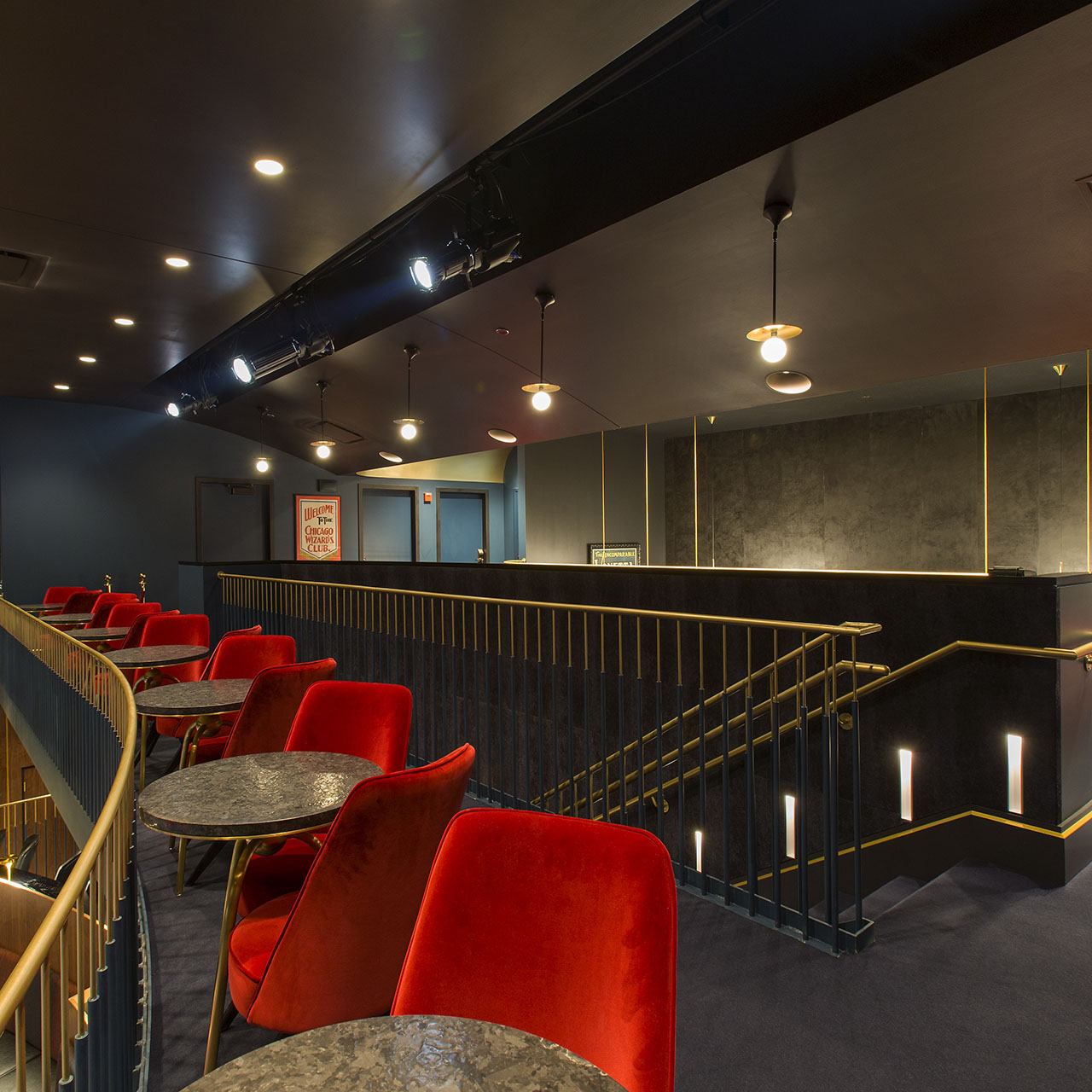 Commercial Interior Painting
When your customer walks through your door, you want to wow them with a beautiful, clean interior.
Learn more
Additional Commercial Decorating Services
Logos & Faux Finishing
Hester Painting & Decorating can hand paint your corporate logo on any surface where traditional signage will not work.
Learn more
Elastomeric Weatherproof Coating
Elastomeric coatings are water and weatherproofing systems that provide longer life and higher performance than traditional paint.
Learn more
Wallcovering Installation
New wallcoverings can dramatically transform, protect and increase the value of your property. Hotels and lobbies become more welcoming, corporate board rooms and offices become more innovative workplaces and hospitals become more conducive to healing.
Learn more
Antimicrobial Paint & Coatings
A new coat of paint makes surfaces look fresh and clean, but did you know there is a special antimicrobial paint that can provide a layer of added protection from hazardous bacteria and help keep you healthy?
Learn more
Parking Lot and Warehouse Striping
Learn more
Learn more
Learn more
Apartments & Condominiums
Depending on the circumstances, painting at a multi-unit residential complex means serving and satisfying several different groups. Respecting our client's space, time, and privacy has always been a major component of our success.
Learn more
Banks
Whether the change is taking place inside your bank's building or the color schemes are staying the same, keeping your branch clean and freshly painted is one of the most cost-effective ways of reassuring customer loyalty.
Learn more
Common Area Renovations
Whether you're looking to complete a full common area renovation or a simple maintenance painting project, Hester Painting & Decorating can service your needs without interrupting the normal routine of the property.
Learn more
Office Building Painting
Whether you own and operate buildings to house your business or lease to others, a well-maintained facade will create a lasting impression.
Learn more
Healthcare Painting
Keeping a safe and sanitary facility is an ongoing challenge for healthcare facilities, and Hester Painting & Decorating can partner with you to meet these challenges.
Learn more
Pharmaceutical Plants
Pharmaceutical manufacturing takes place in a highly controlled environment. Scheduled maintenance shutdowns have a huge impact on your bottom line. Knowing coating performance is just as important as knowing the job will be completed on schedule.
Learn more
Hotels & Banquet Facilities
No matter the type of facility, season, or occupancy fluctuations, Hester Painting & Decorating can engineer a repainting project with minimal impact on your operations and guests.
Learn more
Learn more
Places of Worship
Not just another building, Churches, Synagogues, and Mosques are special places to their communities. Several considerations make painting the inside and outside of these facilities different from all others.
Learn more
Restaurants
The interior and exterior in active restaurants can take a beating. You and your employees don't see the day-to-day damages on walls and other surfaces like your customers do.
Learn more
Schools & Colleges
Schools are usually painted when students are not around, mostly weekends, summertime, and holidays. Beyond the academic schedule, these buildings have a variety of important paint and preparation considerations that require our kind of experience.
Learn more
Learn more
Learn more
Warehouse/Distribution
Since 1968, we have served thousands of warehouses and distribution centers throughout Chicago and its suburbs.
Learn more
Locally Owned And Operated Near Chicago, IL
When you take in the view from the Willis Tower, or when you leave Chicago's lanes of traffic behind, you get a sense of how incredibly big the Windy City really is. You know that in a place this big, commercial painting contractors are a dime a dozen. A superb painting and decorating specialist is indeed a rare commodity. Hester Painting & Decorating offers the experienced painting talent you need, along with the specialized customer service you desire. We've been enhancing commercial properties throughout the Chicago region for over 50 years, and we look forward to continued relationships with the business owners here.
"Jim Guthrie and his team (specifically Dennis and Florin) feel like an extension of our own company. They feel a sense of pride in the work that they perform for us and that is visible every time.

Erik Gardstrom

LoDestro Construction Company
"5 Star Ratings for Quality, Courteousness, Responsiveness and Overall Satisfaction. Hester is a good value, with a good client rep and accurate, timely billing.

Tom Robertson

Jones Lang LaSalle
To reach a custom commercial painting contractor for the enhancement of your Chicago, IL property, contact the professionals at Hester Painting & Decorating today: (847) 677-5130 or [email protected]